Company Profile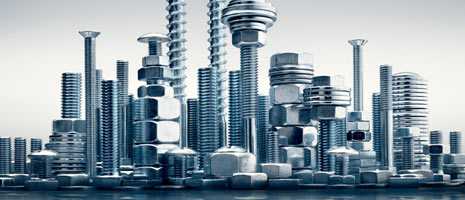 Jolly Metal Products leading stainless bolts manufactures company in north India. Manufactures Stainless Steel Fasteners Like Hex Bolts, Nuts, Allen Bolts, Carriage Bolts, Allen C.S.K, Machine Screws, Self Tapping Screw, Studs. The company is governed by Mr. Lalit Goyel, well experienced in manufacturing of Stainless Steel Fasteners. It is because of his efforts that company has gained popularity and has increased its market share.
Plant Facilities :: The plant is fully equipped with modern techniques and development wing for designing & mfg. of tools, production with quality control facilities. & supported by a team of highly skilled and motivated staff.
Jolly Metal is currently exporting to various clients located in Western European countries. Jolly Metal quality management system which has been implemented to improve its effectiveness in accordance with the requirements of ISO 9001-2000 quality system standards.
While giving its customers an extra touch Jolly Metal finds itself alone among others, to provide a widest range of high Stainless Steel fasteners at the most competitive prices for its ever growing customer base. Jolly Metal is striving to achieve perfection in all its endeavors and would go an extra mile in order to achieve the best results. The whole team is working endlessly to insure that the company motto "Building Relationships Through Quality" is achieved in its fullest in all respects
Corrosion has always been a pain in the head for the industrialists. It has always been observed that the industrial loss, due to corrosion is greater than any other reason. There has been a vast study for corrosion free fasteners to give better and longer life to the equipments. The manufacturers of stainless steel fasteners are using the raw material of greater quality to make corrosion free fasteners.
These days almost every fastener making company is working on mass production for the special demands of clients, in making standard and special stainless steel fasteners. Things have become easier now; one can buy genuine fasteners at a good price for any reason, of any size, shape and weight, from any corner of the world. There is always a chance of development left, in everything that is manufactured. Therefore the industries dealing with the stainless steel fasteners also keep looking for greater development. For example, the furniture, few decades before, was made in one piece but today people buy furniture in pieces and assemble those pieces together with the stainless steel fasteners.
Life has turned very easy and convenient because of fasteners. It is easy to carry things from one place to another by dissembling, industries are working with little repair and maintenance, automobiles are running faster and are not heavy any more, there are faster trains, there are special books with thousands of pages fixed together with fasteners, the little electronic gadgets that we use are having fasteners in them, or just in one sentence it can be said that fasteners are changing the life of the modern human being, making it easy and better.