About Us
In the era of rapidly growing technical and mechanical industry, the development of stainless steel fasteners is apparent. Today, every industry, every sector is developing at a rocket speed and the demand of better machines, which could last longer than ever before, is also on a high demand. In such environments the stainless steel fasteners manufactured are of greatest grade. The competition between the manufacturers of fasteners, to give economical fasteners with the supreme quality, has created a lot of tension in the markets which has indirectly helped the demanders get genuine high quality fasteners at best rates. "Fasteners are holding the world together, a single day without fasteners, would let the whole world broken down to pieces" – Anonymous. While looking around, one could easily see that, everything is fixed and bought together just because of fasteners. The success behind the growing stainless steel fasteners industry is everything that is developing these days. A look at today's automobile industry will let a person understand how the fastener industry has given them the light weight, more durable, and trust worthy fasteners making the automobiles of today faster and stronger and still light in weight, than ever before.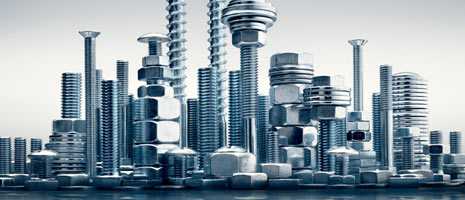 Mission
Our mission is to design and manufacture best quality stainless bolts. We accomplish a comprehensive manufacture work maintaining the concepts of constant quality enhancement in mind.
Research
The top secret of our achievements and growth is our capacity to construct, adjust and recognize the most up to date knowledge, gathering the ever-changing requirements of our clients.
Quality
Jolly metal product (JOM) is the manufacturing metal products company in Ludhiana Punjab (India). At the jolly metal products we manufacture and world class quality.
Customer Satisfaction
We are a customer leaning group and believe in presenting complete customer satisfaction and with the objective of building long- lasting customer relationship.